No deal with Bing Japan: Japan's largest website and search engine, Yahoo Japan, decided to collaborate with Google Japan today:
The spectactular search deal Microsoft and Yahoo struck last summer doesn't extend to all country markets. In Japan, Yahoo search will be powered by Google in the future, as announced [JP] on the Google Japan blog and by Yahoo Japan itself [JP, PDF] earlier today (Yahoo Japan's current search engine is provided by Yahoo in the US).
Yahoo Japan says the date the switch becomes effective has yet to be determined. Under the agreement, users of the service will be served both paid and algorithmic search results generated by Google technology on the backend (other contents, i.e. links to Yahoo Japan's Q&A service, will remain in place). Before going for Yahoo Search Technology, Yahoo Japan actually used Google's search engine from April 2001 to May 2004.
– read the rest in my article on TechCrunch:
Yahoo Japan To Use Google Search (And Not Bing) In The Future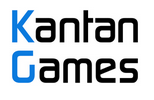 About Serkan Toto
I am the CEO & Founder of Kantan Games, Inc., a Tokyo-based game industry consultancy focused on the Japanese market. Please subscribe to updates on this site via RSS or Email.