There is a Zynga Japan from now on: the Americans have bought Unoh, a Tokyo-based maker of mobile social games, for example on Mixi (Japan's Facebook):
Japan's biggest business daily, The Nikkei, has just reported on its website that social gaming giant Zynga has acquired Tokyo-based startup Unoh for "several billion Yen" (one billion Yen currently translates to $11.6 million). Neither Zynga nor Unoh have officially confirmed the news yet (Robin Chan, Zynga's GM of Asia Business Operations, tweeted about a "done deal" just 24 hours ago).
The move follows the $150 million Zynga raised from Japanese technology powerhouse SoftBank to build a joint venture to "develop and distribute social games across Japan." Now we know where some of that money has landed.
– read the rest in my article on TechCrunch:
Zynga Buys Tokyo-Based Startup Unoh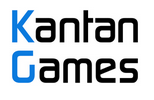 About Serkan Toto
I am the CEO & Founder of Kantan Games, Inc., a Tokyo-based game industry consultancy focused on the Japanese market. Please subscribe to updates on this site via RSS or Email.