Here is the link to a column I wrote on the race between Amazon Japan and Rakuten for the journal for the American Chamber Of Commerce in Japan.
Excerpt:
The Japanese economy is mired in deflation, the population is shrinking rapidly, and retail sales are projected to fall by 1 percent annually in the next five years. But there is one specific area that is bucking the trend: online shopping. In a recent report, the Japanese government said the country's online B2C (business-to-consumer) sector grew by 17 percent to over $45 billion in 2008 on a year-on-year basis. The future looks ripe for brisk business, too. Consulting firm McKinsey expects e-commerce in Japan to expand by 10 percent a year, until at least 2015. Nomura Research even expects the market to balloon to $135 billion in fiscal 2014.
While consumers in the U.S. and Europe mainly visit Amazon or eBay to shop online, the "800-pound gorilla" in Japan's e-commerce market is Rakuten. Established in 1997, the eponymous company behind the service has evolved into the country's biggest online shopping mall operator. Over 33,000 merchants opened shop at Rakuten Ichiba, the company's B2B2C market place, so far, serving a staggering 60 million registered members. The company has 6,000 employees, generated over $3 billion in revenue last year and boasts a $10 billion market capitalization. Amazon doesn't break down country-specific financials, but industry experts believe its Japan branch doesn't even come close to Rakuten's numbers.
But how exactly did Rakuten manage to keep the American retail juggernaut, one of the world's iconic web companies, at arm's length for so long?
– read the rest here.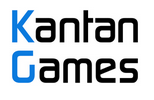 About Serkan Toto
I am the CEO & Founder of Kantan Games, Inc., a Tokyo-based game industry consultancy focused on the Japanese market. Please subscribe to updates on this site via RSS or Email.