Broadly speaking, Japan has invented the mobile web as a whole, i.e. if you look at factors like:
NTT Docomo's imode
full PC web browsing on cell phones
first app platform created in 2001
QR codes
online billing and payment
offline payments through cell phones (e-wallet)
first 3G networks
mobile digital TV (some models have two tuners)
mobile health terminal
HD video recording
e-book (mobile novels)
mobile social gaming (two multi-billion dollar companies, GREE and DeNA)
commuter pass in public transportation
electronic boarding pass
waterproof or solar-powered cell phones
integration with home electronics (for example transfer of video from Blu-ray players and other devices)
etc. etc.
These all are areas Japan pioneered.
Because the mobile web systems of the country's three big carriers (NTT Docomo, KDDI au, and SoftBank Mobile) are basically proprietary and walled gardens, it's not impossible but very hard for specific experiences, services or apps to move to other regions of the world.
On the smartphone front, specifically on the iPhone, there have been some success stories in the past months, for example Tonchidot's augmented reality application Sekai Camera (http://tonchidot.com/) that was chosen by Apple as a featured app in App Stores worldwide.
Pankaku's racing game LightBike (http://iphone.pankaku.com/) shot up to No. 1 in the paid US App Store ranking some months ago.
Both companies are Tokyo-based startups.
What mobile experiences / applications originated in Japan and then moved over to the US?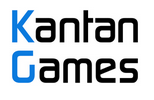 About Serkan Toto
I am the CEO & Founder of Kantan Games, Inc., a Tokyo-based game industry consultancy focused on the Japanese market. Please subscribe to updates on this site via RSS or Email.