It's true that in comparison to the hardware/electronics/gadget and other sectors, the Japanese web industry is relatively weak from a global perspective.
I think though the industry is better than its reputation. There are three factors at play here: language, market size and the importance of the mobile web.
Language:
Most homegrown web services (easily more than 90%) are available in Japanese only. English education is famously weak in this country, and it shows not only in daily life but also online.
That's one factor why you don't hear too much about web innovation in Japan.
Market size:
Japan is the world's third largest economy ($5 trillion GDP), has a population of 128 million people (about the same as Germany and the UK combined), and boasts one of the highest per capita income levels in the world.
In other words, online spend is high (the highest in all of Asia).
And those web entrepreneurs who became dollar billionaires (for example, the CEO of GREE, a mobile gaming social network) did so by catering to the Japanese market only.
So why go outside your lucrative home market, the reasoning goes.
Mobile web:
Japan has around 90 million mobile web users and one the fastest and most reliable 3G networks in the world. People here use the mobile web since the end of the 1990s. By some measures, it's bigger than the fixed web, and it's still growing.
That means that there are many, many companies in Japan that exclusively offer mobile web services and applications. The problem is that the mobile web systems Japan's three big carriers (NTT Docomo, KDDI au, SoftBank Mobile) offer are practically closed and incompatible to other carriers.
In other words, no one outside Japan can access services tailor made for these mobile web systems – even innovative services basically stay Japan-only forever.
Why is there relatively little Internet tech innovation happening in Japan?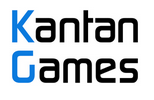 About Serkan Toto
I am the CEO & Founder of Kantan Games, Inc., a Tokyo-based game industry consultancy focused on the Japanese market. Please subscribe to updates on this site via RSS or Email.