Here is the link to a column I wrote on Twitter Japan for the journal for the American Chamber Of Commerce in Japan.
Excerpt:
The social networking and micro-blogging service Twitter is quite a phenomenon. Created four years ago in the U.S., the site quickly developed into one of the trendiest destinations on the Internet, now boasting a staggering 150 million users worldwide. In Japan, Twitter succeeded where the likes of Facebook, MySpace, and eBay failed: It became one of the very few foreign web brands to have been embraced by the mainstream. 10 million Japanese are currently estimated to "tweet what's happening" in their lives in messages limited to 140 characters. Statistics show that Japan leads the world in Twitter usage. According to studies, 16.3 percent of Japanese web users tweet, as opposed to just 9.8 percent in the U.S. After English, Japanese is the second most used language on the service with 14 percent of all messages—considerably more than Portuguese (9 percent) or Spanish (4 percent), the number 3 and 5 most used languages on the Internet, compared to Japan's number 4 ranking, according Nielson research. During a recent visit to Tokyo, Twitter CEO Evan Williams announced that Japan set the world record for most tweets per second this summer: 3,283 at the close of the Japan-Denmark game during the 2010 World Cup.
But what makes Twitter so special for the Japanese? One factor is its simplicity, which allowed a sizable number of early adopters from the local tech community try (and stick to) the service right after Twitter launched in the U.S. The first boom was fueled by Tokyo-based Internet company, Digital Garage, which localized the service into Japanese after forming a partnership with the American company in early 2008. Other languages, such as Spanish or German, followed much later. Furthermore, Japanese users have a distinct advantage over people speaking these languages: By writing in Japanese and Chinese characters, they can squeeze more text into a single tweet. A nine-letter word like "yesterday," for example, requires just two characters in Japanese. That way, complex messages don't have to be broken down into two or more posts. Moreover, conversations on Twitter aren't limited to only serious topics. For example, once a famous movie actor, singer, or sports star registers and starts tweeting, tens of thousands of fans are sure to quickly follow. While this phenomenon can also be observed in other parts of the world, Japanese web users tend to be more interested in the lives of celebrities than their counterparts in the U.S. or Europe. What's particularly interesting to observe is that many Japanese people tend to reveal their real names on Twitter (identities are usually kept anonymous elsewhere). The reason seems to be related to the nature of the service. Conversations on Twitter are asynchronous and casual, making it easier for cautious Japanese web users to choose who to get in touch with and when to post responses. Social pressure on Japan's biggest social network, Mixi, is much higher. Conversely, the popular micro-blogging site is more spontaneous, informal, public, and open. It just takes the push of a button to connect with interesting strangers or celebrities, while Mixi is an invite-only site that is closed to non-members (Twitter also gives Japanese people the chance to follow tweets from foreigners, too).
– read the rest here.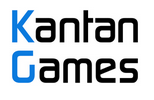 About Serkan Toto
I am the CEO & Founder of Kantan Games, Inc., a Tokyo-based game industry consultancy focused on the Japanese market. Please subscribe to updates on this site via RSS or Email.