-> What is the closest Western analog of their business model?
There is not really any Western analog, at least nothing that reaches the scope of Rakuten.
Rakuten is *not* like Amazon, and it's *not* like Ebay either. It's an online mall which offers a collected setting to end consumers who can buy items from currently over 30,000 independent merchants who set up a virtual shop.
The Amazon element is reflected in Rakuten having a limited number of warehouses from where the company itself (not merchants) delivers a limited number of goods (i.e. books) directly to end consumers.
The ebay element is reflected in Rakuten running an own auction service (http://auction.rakuten.co.jp/), which is Japan's third largest.
It's also running a slew of non-e-commerce businesses (see below) that diversify its business model.
Note that these are all Japan-specific observations. The services Rakuten acquired abroad in recent months have different business models.
-> Does the money from the purchases actually go through Rakuten or does it simply connect the buyer and a seller?
In most cases, Rakuten provides a platform for sellers and buyers to connect and handle the buying process (i.e. billing). Some items, for example books or DVDs, are offered by Rakuten itself (see above).
-> How does Rakuten monetize?
Rakuten monetizes through virtual real estate fees it collects from merchants setting up shop on its site, commission payments (a few percent of each retailer's sales revenue), display ads, lead generation, promotion campaigns with third parties etc.
What's important to note is that Rakuten branched out horizontally from its core business in an aggressive way in the last years, now running various financial or travel-related businesses that (obviously) monetize in different ways.
The foreign services Rakuten acquired, for example the ones in France (Priceminister) or the US (Buy.com) monetize differently.
More information in my blog post on TechCrunch from last year: http://techcrunch.com/2009/07/05…
What is the business model of Rakuten Ichiba?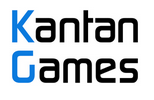 About Serkan Toto
I am the CEO & Founder of Kantan Games, Inc., a Tokyo-based game industry consultancy focused on the Japanese market. Please subscribe to updates on this site via RSS or Email.