DeNA today announced it is partnering up with CyberAgent and venture capital firm Japan Asia Investment (China) to invest $12 million in social gaming companies in China and Japan.
Under the deal, DeNA will invest $6 million each in two venture capital funds: one will be run by CyberAgent Ventures (CyberAgent's investment subsidiary) and JAIC and target the Chinese market. The other fund will be controlled by CyberAgent Ventures alone, to invest in social game providers in Japan.
The goal here is clear: in the increasingly hot social games market in Japan and Asia, it's getting harder and harder even for companies like DeNA to find great talent and hit games.
DeNA hopes that with this investment, it will find new titles from third-party developers for Mobage-town (Mobage) and Yahoo Mobage.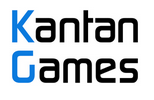 About Serkan Toto
I am the CEO & Founder of Kantan Games, Inc., a Tokyo-based game industry consultancy focused on the Japanese market. Please subscribe to updates on this site via RSS or Email.