Big news from Japan's mobile social gaming sector today: DeNA is under suspicion of breaking the country's antitrust law. Authorities raided DeNA's offices in Tokyo today:
Tokyo-based mobile gaming heavyweight DeNA (current market cap: US$4.5 billion) was investigated by the Japan Fair Trade Commission (JFTC) over antitrust issues.
The allegation: DeNA, which recently paid US$400 million to acquire American smartphone game maker ngmoco, pressured Japanese mobile game developers to release titles exclusively on Mobage-town (its mobile social gaming community) – and to not provide games on rival GREE's mobile platform.
The JFTC's decision to conduct a spot inspection of DeNA's headquarters came as not too big of a surprise after TechCrunch Japan first reported about rumors circulating in the country's social gaming sector in August.
– read the rest in my article on TechCrunch:
Japan's Social Gaming Giant DeNA Under Suspicion Of Breaking Antitrust Law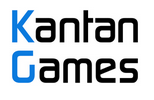 About Serkan Toto

I am the CEO & Founder of Kantan Games, Inc., a Tokyo-based game industry consultancy focused on the Japanese market.
Please subscribe to updates on this site via RSS or Email.