Japanese site Game Watch has some more information about DeNA's future plans with Mobage-town. I reported earlier today about the new Mobage-town smartphone version, but there is more:
1) International version
Dena will launch the international version of Mobage-town (simply dubbed "Mobage") on ngmoco's Plus+ platform. That version will run exclusively on smartphones, probably the iPhone And Android.
2) New game development kit
Dena has launched a development kit for game developers, namely "ngcore" from ngmoco: http://developer.getmobage.com/
One code is supposed to make it possible to produce games in three versions (feature phones, Android, iOS) at the same time.
3) Partner companies ready to produce Mobage games
The Open Mobage Smartphone software development kit already has 50 partners signed up. All of the companies will be making smartphone-optimized Mobage games.
Partners include Japanese and US makers, i.e. Hudson, Square Enix, Take-Two Interactive, Nexon, SGN, Gamevil, RockYou, PlayFirst, Mochi Media, Gameview Studios, Flipside 5, Nimblebit, Lumos Labs, Playforge, Ricochet Labs and Bolt Creative.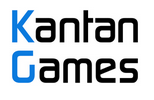 About Serkan Toto
I am the CEO & Founder of Kantan Games, Inc., a Tokyo-based game industry consultancy focused on the Japanese market. Please subscribe to updates on this site via RSS or Email.