CyberAgent today announced its main Internet platform, Ameba, is now counting a whopping 13 million members. In fact, Ameba hit this mark one month ago, on January 5.
One factor driving growth for CyberAgent is the aggressive TV advertising campaign the company started in the fall of last year and the slew of celebrities blogging on the site.
An Ameba account is required to play on CyberAgent's super-popular virtual world Ameba Pigg (Ameba Pico outside Japan), so the new users haven't necessarily signed up just to blog on Ameblo (CyberAgent's blogging platform, the biggest in Japan).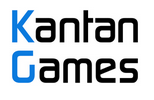 About Serkan Toto
I am the CEO & Founder of Kantan Games, Inc., a Tokyo-based game industry consultancy focused on the Japanese market. Please subscribe to updates on this site via RSS or Email.