Japan's biggest social games company DeNA is to generate $1.3 billion in revenue this fiscal year:
Japan's leading social games company, DeNA (listed on the Tokyo Stock Exchange with a $5.4 billion market cap), is running from one record to the other. The company, whose mobile social gaming platform Mobage-town boasts over 22 million users in Japan, issued its operating results reported [PDF] for the third financial quarter today.
In this time frame, DeNA's revenue reached $359 million, up 153% from the same quarter in fiscal 2009 and up 9% from Q2. The company's operating profit grew 182% year-on-year to $181 million (up 8% from Q2).
DeNA is projecting revenue for the entire fiscal year to reach $1.3 billion (up from $590 million last year) and operating profit to grow from $260 to $675 million.
– read the rest in my article on TechCrunch.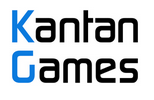 About Serkan Toto
I am the CEO & Founder of Kantan Games, Inc., a Tokyo-based game industry consultancy focused on the Japanese market. Please subscribe to updates on this site via RSS or Email.