Japan's biggest social network Mixi invited me (and a small group of about 10 other people) to a special event at their HQ in central Tokyo last night to introduce two new services that are unique for social networks worldwide.
Mixi CEO Kenji Kasahara, COO Akinori Harada, CFO Fumiaki Koizumi and other Mixi executives personally explained Mixi Check Real and Mixi Check In Real, two functions available for Android users (version 2.3 and up/currently available for Google's Nexus S only).
Both functions make use of RFID/NFC technology.
Mixi Real Check In lets users "check in" to places in the real world (to broadcast their location to friends) by tapping their Android phone on an RFID tag found in a store, for example.
Mixi Real Check allows users to "scan" products in the real world via RFID to share information with their friends on Mixi.
Neat ideas that boost the LBS and social shopping experience, but there is a downside: Both events require users to have "NFC Taglet" pre-installed on their handsets, an Android application that's available for free – so the implementation here isn't totally seamless.
Pictures from the event (showing Mixi CEO Kasahara, COO Harada and others):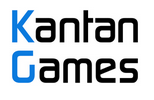 About Serkan Toto
I am the CEO & Founder of Kantan Games, Inc., a Tokyo-based game industry consultancy focused on the Japanese market. Please subscribe to updates on this site via RSS or Email.