Rakuten keeps hiring employees from China to drive its internationalization efforts, even though overall numbers are still low. Japan's biggest e-commerce company added five Chinese students in fiscal 2009, another 15 more in 2010, and aims at adding an additional 15 this year.
Most of Rakuten's Chinese hires graduated from Peking University and Tsinghua University, according to a recent report in The Nikkei.
The paper says that Rakuten manages to recruit high-profile Chinese graduates because
Rakuten's entrance examinations are "interesting", a fact that spread via word-of-mouth at universities
many Chinese students are interested in working in Japan
Rakuten is known for fostering and promoting non-Japanese talent in the company, including Chinese
Last October, Rakuten opened Rakuten Ichiba China, an online shopping mall.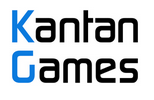 About Serkan Toto
I am the CEO & Founder of Kantan Games, Inc., a Tokyo-based game industry consultancy focused on the Japanese market. Please subscribe to updates on this site via RSS or Email.