Japan's biggest mobile carrier NTT Docomo has trouble attracting subscribers to BeeTV, its mobile TV broadcasting service. Growth has slowed down dramatically in recent months:
Mobile TV is often cited as being a dream of the future in most markets, but it has been around in Japan, the world's most advanced mobile nation, for years.
The majority of the 100+ handsets Japan gets every year comes equipped with a 1Seg digital TV tuner (some even have 2 tuners to watch one TV program and record another simultaneously). 1Seg as a standard was established as early as 2006.
And in May 2009, Japan's biggest mobile carrier NTT Docomo and major media content company Avex have established BeeTV to capitalize on the wide distribution of mobile TV tuners in Japan. For a monthly fee of 315 Yen/$3.80, BeeTV subscribers can view original content on their cell phones: dramas, cartoons, music videos etc. (provided they are i-mode users).
– more in my article on Asiajin:
BeeTV: Docomo's Mobile TV Service Hits 1.5 Million User Mark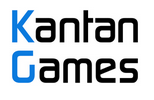 About Serkan Toto
I am the CEO & Founder of Kantan Games, Inc., a Tokyo-based game industry consultancy focused on the Japanese market. Please subscribe to updates on this site via RSS or Email.