It's safe to call Japan's biggest price comparison engine, Kakaku.com, an iconic web brand in this country. The company made $31 million in net profit in fiscal 2009 – that's 11 times what it was generating when it went public in October 2003.
What's interesting is that Kakaku isn't just a providing a powerful price comparison tool, but in order to differentiate themselves from other players (Coneco.net, Hikaku.com etc.), it also provides original reviews. I assume that's something not even many users in Japan know about.
Kakaku employs a team of gadget experts who test electronics and post reviews on Kakaku's site. Often, this is the case even before the items appear in stores: as a result, many potential buyers looking for the model names of the items in question under Yahoo Japan or Google are led to Kakaku's site, which in some cases can mean significant traffic.
These reviews (using text and pictures) help people in their decision to buy or not buy a certain product. Chances are that if they go for it, they'll end up using Kakaku, the site where they first informed themselves.
In the beginning, Kakaku.com's price comparison site monetized solely through ads. But once Kakaku hit more than 5 million users per month in Japan, the company started charging fees from vendors. To be more specific, Kakaku introduced a flat fee of 10,000 yen ($120) per vendor as early as 2004.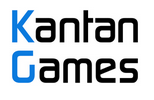 About Serkan Toto
I am the CEO & Founder of Kantan Games, Inc., a Tokyo-based game industry consultancy focused on the Japanese market. Please subscribe to updates on this site via RSS or Email.