Kakaku isn't only a price comparison engine: the eponymous company behind the service also offers Tabelog, a restaurant site that's competing with Gourmet Navigator (listed, 2440). What many people don't know is that Tabelog used to be just a forum for people to discuss restaurants – as opposed to Gourmet Navigator (which offers a pretty good site in English by the way).
The way Tabelog works is that users rate restaurants in Japan on a five-star scale. These reviews are then compiled into rankings and are supposed to make it easier for users to choose good restaurants.
Tabelog changed its business model from free to paid in April 2009: restaurants that want to get listed on Tabelog have to pay between 5,000 yen to 10,000 yen per month for greater visibility and being able to put ads on rivals' pages.
On Gourmet Navigator, each restaurant is required to pay 15,000 yen a month.
According to a study by Nielsen NetRatings Japan from February 2010, Tabelog's reach stood at 12.4%. That was the highest number among all restaurant guides. Gourmet Navigator followed (http://gnavi.co.jp/) with 12.1% (full list here).
Google Trends indicates that Tabelog has been beeting Gourmet Navigator in recent months, too:

The race is still too close to call, but I would bet my money on Tabelog.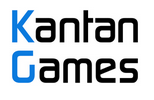 About Serkan Toto
I am the CEO & Founder of Kantan Games, Inc., a Tokyo-based game industry consultancy focused on the Japanese market. Please subscribe to updates on this site via RSS or Email.