I just stumbled upon this thread on Quora in which someone claims he has seen Facebook Japan's country growth manager Taro Kodama saying on TV his company is aiming at 50 million users in Japan.
While I cannot confirm this statement (I haven't seen the interview), I can offer a link to an article (in English) on the website of Asahi Shimbun (one of Japan's biggest newspapers) in which Kodama says (quote):
"Although only a small percentage of Japanese Internet users now use Facebook, we have set the objective of raising it to 10, 20 and 30 percent."
Since Japan has a web population of 100 million people, the user base Facebook is ultimately going for is up to 30 million people (at this point, at least).
Mixi currently has about 23 million people, while Facebook in Japan counts 2.4 million members currently.
Link (Asahi Shimbun, accessed on February 18/2010, might expire soon)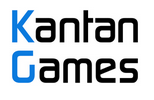 About Serkan Toto
I am the CEO & Founder of Kantan Games, Inc., a Tokyo-based game industry consultancy focused on the Japanese market. Please subscribe to updates on this site via RSS or Email.