Just a few weeks ago, Groupon Japan took a serious beating when the company disappointed customers with a botched deal during the New Year. The incident made its way into Japanese mass media (including TV), made Groupon CEO Andrew Mason apologize to his customers in Japan and caused a dent in the growth of all Groupon-like services in Japan.
And now, various Japanese media (again including national TV) are targeting Groupon again: this time it's about something smaller, a 500 yen deal for Taiyaki, fish-shaped cake the store in question usually sells for 1,000 yen per portion.
Initially, the store limited the deal to 1,700 coupons but later canceled it after accepting just 400 coupons. Apparently, the owner was disappointed with the up-sales it hoped to generate through the discount and refused to accept the rest of the coupons (which were originally valid until June).
Groupon Japan has apparently agreed to pay back the 500 yen to the remaining 1,300 customers. The botched deal isn't that big a problem this time, but it shows that rapid growth comes with a price and that, maybe much worse, the media is now keen on reporting on any small scandal or mistake the company makes.
To restore customer confidence, competitor Piku, for example, reacted by posting a set of "rules" for its business on its website. But my feeling is that we'll hear more stories like Taiyaki-Gate in the future (especially since Groupon Japan isn't the only company that made negative headlines with botched deals in recent months – Recruit's Ponpare, for example, did too).
Here is a news report from Fuji, a national TV station, on "Taiyaki-Gate" (in Japanese):


Via Japan Probe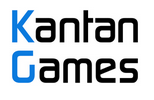 About Serkan Toto
I am the CEO & Founder of Kantan Games, Inc., a Tokyo-based game industry consultancy focused on the Japanese market. Please subscribe to updates on this site via RSS or Email.