Established in February 2010, Facebook Japan's Tokyo office was the first outside the US (outside the Bay Area, even) staffed with engineers. There are six people working for the company at the moment in their office in Harajuku (actually a remodeled apartment), three Japanese and three Americans sent over from the US.
And Facebook apparently needs more people for its Japanese business, as they are currently hiring an ad operations associate and a Direct Sales Organization account manager. The interesting point here is that both positions are open in Singapore, a place Facebook apparently wants to turn into its "sales hub" for Asia.
Local tech blog e27 suggests this move is part of a bigger picture. Apparently, Facebook is trying to decentralize its operations in Asia by running
sales and ads in Singapore
operations in Hyderabad
engineering in Tokyo
I'm not really sure if this is the right strategy for Facebook to beat Mixi in Japan (which can be their only goal), but Asia is a big market, possible forcing Facebook to pursue a strategy of decentralization (at least at this point).
And the strategy doesn't mean that Facebook's Tokyo office cannot do things the Japanese way. Case in point: the contract it recently signed with with Bilcom, a Tokyo-based PR and marketing agency that's supposed to boost Facebook's brand power over here.
Facebook's description for the open position in ad operations:
Facebook is seeking a dedicated resource to work on our APAC DSO Ad Operations team. This group focuses on managing advertising campaign spend for Facebook's top tier advertisers in Japan and works hand in hand with internal Sales and Account Management groups as well as cross functionally with our internal Marketing, Engineering and Product organizations. This position is based in our Singapore office.
For the DSO account manager position:
The Account Manager for the Direct Sales Organization (DSO), will have an outstanding opportunity to build partnerships, and provide leadership and business experience, to deliver strategic and tactical initiatives relating to Facebook's DSO team's advertisers in Japan. With strong, proven experience in online advertising, this role will be charged with building partnership opportunities with our sales teams, and then drive these initiatives by negotiating complex deals and relationships. This position will establish and drive senior-level relationships with a wide range of companies with the goal of driving business and revenue growth. This role must bring excellent analytical skills, a strong attention to detail, and the ability to work well in a fast-paced team environment under tight deadlines. This position is based in Singapore office.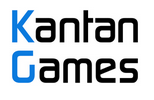 About Serkan Toto
I am the CEO & Founder of Kantan Games, Inc., a Tokyo-based game industry consultancy focused on the Japanese market. Please subscribe to updates on this site via RSS or Email.