GREE currently boasts around 560 social games coming from 240 third-party developers (which GREE calls "partners"). And 24 of these partners received the so-called GREE Platform Award on Thursday for some of their most successful games.
The awards were given away based on such criteria as the number of players a certain title has attracted, the number of virtual items it sold, etc.
Japanese video game powerhouse Konami won the Grand Prize for Dragon Collection, a card game that was released on GREE in September 2010 and has been the most popular social game on the platform for 19 weeks straight.
Other awards were given to social game developers like Rekoo Japan (for Sunshine Ranch), Geisha Entertainment Tokyo (for Omiseyasan) or Synphonie (for Boku no Restoran 2).
Here are screens and the TV commercial for Dragon Collection: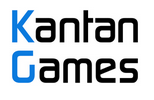 About Serkan Toto
I am the CEO & Founder of Kantan Games, Inc., a Tokyo-based game industry consultancy focused on the Japanese market. Please subscribe to updates on this site via RSS or Email.