Here's a quick list of all Japan-related panels and parties during SXSW 2011 (also see Paul Papadimitriou's post).
I will be moderating two of the four panels and also plan to visit both parties.
PANELS
Fumi Yamazaki (@fumi)
Robert Laing (@robert_laing), CEO, myGengo
Rocky Eda (@rockyeda), Head of CEO's office, Digital Garage
Steve Moch, General Manager, Mangahigh.com
Ryan Holmes (@invoker), CEO, Hootsuite
Eiji Araki (@eijiaraki), VP Products, Gree International
Serkan Toto (@serkantoto), Japan Correspondent, TechCrunch
Taisei Tanaka (@mochihada), CEO, Geisha Tokyo Entertainment
Tak Miyata (@takmiyata), Executive VP, Mixi
Takahito Iguchi (@iguchi), CEO, Tonchidot
Hiroko Tabuchi (@hirokotabuchi), Japan Business Correspondent, New York Times
Ko Orita (@koo), President, Digital Media Strategies
Michi Kaifu (@michikaifu), CEO, Enotech Consulting
Naoki Aoyagi (@naoki), CFO, Gree
Paul Papadimitriou (@papadimitriou), VP & Principal Analyst, Constellation Research
The Japan Technology Summit will provide an hour-long exploration of the new media scene in Japan. Speakers will cover the hottest new technologies in this country, as well as identifying key players and key companies, current investment opportunities and the kinds of programs available for technology entrepreneurs. If you need a crash course regarding the newest tech-related developments in Japan, then be sure to attend this session!
I will be moderating this panel. Panelists: Takahito Iguchi from Tonchidot, Taisei Tanaka from Geisha Tokyo Entertainment, Koichi Yamamoto from Dentsu and Ryo Shimizu from Ubiquitous Entertainment.
PARTIES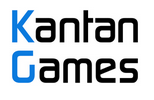 About Serkan Toto
I am the CEO & Founder of Kantan Games, Inc., a Tokyo-based game industry consultancy focused on the Japanese market. Please subscribe to updates on this site via RSS or Email.