I am currently in Germany, following a tough trip to Austin (for SXSW 2011) I took after the big earthquake hit Japan: I spent 51 hours at the Tokyo airport, started suffering from sudden hear loss, got "emergency" medical treatment in a hospital near the airport, etc. etc.
But that's nothing when compared to what happened to thousands of people in Northern Japan (which was hit much, much harder than the region around Tokyo) – which is why the "Japan delegation" decided to take action during the event.
Here's my article on TechCrunch in which I describe what the Japanese SXSW 2011 delegates (from GREE, Mixi, and other game and web companies) have been and still are doing to support the victims of the Japan disaster:
"Save Japan" Initiative At SXSW 2011 (And How You Can Help Without Being There)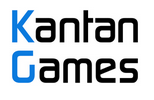 About Serkan Toto
I am the CEO & Founder of Kantan Games, Inc., a Tokyo-based game industry consultancy focused on the Japanese market. Please subscribe to updates on this site via RSS or Email.