Mixi, Japan's largest social network, has never invested too much work in its official iPhone app [iTunes link]. The app provided a terrible user experience, but after Mixi launched "Mixi Touch" in September (a touch control-friendly mobile site), that wasn't a big problem anymore.
Nevertheless, Mixi today announced it has finally updated its iPhone app to version 2.0.0, adding a slew of new features. So far so good, but just a few hours later, I received yet another press release in my inbox: apparently Mixi detected some technical problems, which prompted the company to pull the official app from the App Store altogether (it's not available at this point – March 25, 10.20pm Japanese time).
I will post a few screenshots and information once the app becomes available again. It's about time, as Mixi has seen rapid growth in smartphone access in recent months.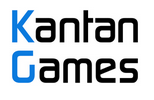 About Serkan Toto
I am the CEO & Founder of Kantan Games, Inc., a Tokyo-based game industry consultancy focused on the Japanese market. Please subscribe to updates on this site via RSS or Email.