DeNA has partnered up with major Japanese TV station Fuji TV to develop a very special social game for Mobage: Ōoku is based on the TV show (a drama series) of the same name and which centers on the harem of Edo Castle, "the section where the women connected to the reigning Shogun resided" (Wikipedia).
DeNA says they tried to make the game look as "gorgeous" as the visuals of the show (see below) and that the game play is based on what's actually happening during its story. The player takes on the role of one of the women in the harem and tries to raise in the ranks – amidst "episodes of love, hate, jealousy and tears".
This sure sounds like a pretty interesting concept for a social game (just to make it clear, the title is safe to play for children and adults alike).
Ōoku is available exclusively for Mobage on Japanese feature phones.
Screenshots: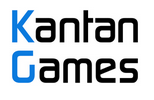 About Serkan Toto
I am the CEO & Founder of Kantan Games, Inc., a Tokyo-based game industry consultancy focused on the Japanese market. Please subscribe to updates on this site via RSS or Email.