Here are just a few key points (there is a lot more):
Internationalization:
As even the Japanese social gaming market is limited, both DeNA and GREE have to internationalize quickly.
DeNA has decided to take the M&A route, as can be clearly seen by them acquiring ngmoco for $400 million plus a number of smaller US-based companies, for example Ice Breaker, a stake in Aurora Faint, Astro Ape, etc.
What many people outside Japan haven't realized yet: Mobage is on track to launch Mobage, its mobile social gaming platform worldwide as early as this spring.
GREE, on the other hand, is preferring partnerships, even though it has acquired a stake in South Asian mobile community mig33 a few months ago. They then partnered up with that company and China's Tencent to harmonize specs for mobile social game development on smartphones (the so-called GREE platform for smartphone).
Company size and financials:
Both companies are listed at the Tokyo Stock Exchange, but their economic power is different.
DeNA has reached a market cap of US$5.2 billion, while that of GREE stands at US$3.8 billion.
There are also differences as far as financials are concerned. For example, DeNA is on track to top US$1 billion in revenue this fiscal, while GREE will likely land under that number.
History:
Both companies didn't start with social gaming.
DeNA started off with a focus on mobile auctions and later started developing social games (it's still operating the mobile auction platform, which is also used to drive traffic to Mobage).
GREE, however, didn't start as a mobile platform, and in the beginning, they didn't offer games either. Instead, GREE competed with Mixi to become Japan's biggest real-identity social network (Mixi later won that race).
Games:
What's important to understand in my view is that both GREE and DeNA (Mobage) double as platform AND game providers: think Facebook and Zynga rolled into one, just for cell phones and in Japanese only.
As such, there are games actually developed internally by GREE that aren't available over on Mobage (for example, monster raising game Monster Planet or fishing game Tsuri Star).
DeNA, on the other hand has developed games that aren't available on GREE, for example their bread-and-butter title Kaito Royal.
Many game developers in Japan offer identical games on both platforms (plus on Mixi), but there are some that are exclusive to either GREE or Mobage.
This is especially true for traditional video game makers (that now, as a trend, turn to developing more and more social games). It seems these companies, for example Sega or Hudson, prefer making a deal with just one of the big social gaming platforms. Hudson's action game Bomberman, for example, has recently been announced exclusively for GREE.
As said above, there is a lot more that could be listed up here. Please visit my personal site where I religiously keep track of Japan's social games scene:
https://www.serkantoto.com/catego…
What's the difference between Gree and DeNA?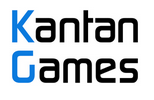 About Serkan Toto
I am the CEO & Founder of Kantan Games, Inc., a Tokyo-based game industry consultancy focused on the Japanese market. Please subscribe to updates on this site via RSS or Email.