My personal favorite game series of all time, survival horror action legend Resident Evil (Biohazard in Japan), is getting a social treatment on GREE. Maker Capcom today announced the following details:
Title: Biohazard Outbreak Survive
Genre: Social Survival Horror
Release: June 2011
Platform: GREE for Japanese feature phones
Pricing: Free to play, sales of virtual items
This is a big win for GREE and again shows a very recent trend in Japan's social games market: traditional video game makers release more and more social games and ink exclusive contracts with DeNA's Mobage or GREE (Biohazard Outbreak Survive will not be available on Mobage, for example).
Biohazard Outbreak Survive is actually the first Capcom title on GREE ever.
Previous Resident Evil titles on consoles were multi-player and/or web-enabled, which means Capcom won't have it difficult to make a social game out of its hit franchise.
In the GREE version, players aren't soldiers (as in the console versions) but ordinary people who have to escape from a zombie-infested city by using items, solving puzzles and clearing missions together.
Screenshots: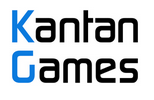 About Serkan Toto
I am the CEO & Founder of Kantan Games, Inc., a Tokyo-based game industry consultancy focused on the Japanese market. Please subscribe to updates on this site via RSS or Email.