Nikkei Trendy Net posted a pretty interesting 7-page interview with GREE's CEO Yoshikazu Tanaka earlier this week (the headline says that social games could become Japan's next export hit).
Here's a rough summary of what he said in English (the interview is in Japanese only, of course), heavily paraphrased:
The two most important developments for GREE in 2010 were opening the platform to third-party game developers and the smartphone boom.
Social games made by other parties have significantly boosted GREE's financials. Some game genres GREE itself has no expertise or interest in were taken care of by these companies.
Focusing on smartphones is a key element in GREE's product strategy, exemplified by the "GREE Platform for smartphone" for iPhone and Android.
Video game companies are continuing to shift some development resources from console games to social games. Social gaming wasn't that popular not too long ago, but now there are many companies active in this field.
The smartphone boom represents a big business opportunity for GREE. More and more users will want to play games on these devices, including regions like Asia and Africa (where portable console gaming isn't as popular as in other regions of the world).
In 2011, GREE remains focused on Japan and markets in developed countries, but this could change in 2 or 3 years.
International partnerships aren't limited to game companies. GREE could also team up with handset makers, carriers or web sites to distribute its social games.
For GREE, 2011 will be about smartphones and internationalization.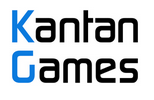 About Serkan Toto
I am the CEO & Founder of Kantan Games, Inc., a Tokyo-based game industry consultancy focused on the Japanese market. Please subscribe to updates on this site via RSS or Email.