TechCrunch today has an article on a newly set up (and pretty spectacular) fund that will support early-stage Android developers. The so-called A-Fund is worth $100 million and aims at the Asian market in particular.
GREE is a part of it, as is KDDI and Tencent, but the fund is actually being led by VC firm DCM (which also has a presence in Tokyo with two partners).
Here's the link to the article (the last paragraph is especially interesting).
What the text doesn't mention is something the Nikkei is reporting today: GREE is contributing $25 million (as is KDDI), plus the fund is ready to invest in 20-30 Android-focused companies by 2016 (anywhere from $1-10 million).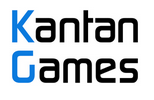 About Serkan Toto
I am the CEO & Founder of Kantan Games, Inc., a Tokyo-based game industry consultancy focused on the Japanese market. Please subscribe to updates on this site via RSS or Email.