The Global Mobile Internet Conference (GMIC) is probably one of the largest (if not the largest) of its kind worldwide (last year, I was fortunate to participate as a moderator and judge). During the GMIC 2011 (which ended yesterday), DeNA COO Isao Moriyasu gave a speech in which he unveiled a surprising move: Moriyasu said that DeNA is now ready to bring Mobage to the Chinese market.
DeNA chose Fujian-based online game maker NetDragon as the local partner. The company, which is listed at the Hong Kong Stock Exchange, operates a mobile app store called 91.com, and DeNA will build a "Mobage community" on top of it.
Here's the full press release:
NetDragon and DeNA to Cooperate in Mobile Games

[April 28, 2011, Hong Kong] NetDragon Websoft Inc. ("NetDragon", Stock Code: 777), a leading online game developer and operator in China, announced a strategic cooperation opportunity with Japan's leading mobile SNS and social game developer DeNA at the Global Mobile Internet Conference in Beijing. The cooperation involves sharing mobile game development resources and distribution platforms, NetDragon's 91 and DeNA's Mobage, to strengthen the leadership positions of each platform in respective home markets and beyond. DeNA will build a Mobage community for NetDragon's 91Game platform which will encompass games developed by DeNA and other content providers. Meanwhile, NetDragon will use DeNA's Ngcore engine to develop games which will be incorporated into Mobage, Japan's leading mobile social networking platform.
More information on 91.com and NetDragon in English can be found on TechNode.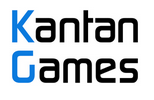 About Serkan Toto

I am the CEO & Founder of Kantan Games, Inc., a Tokyo-based game industry consultancy focused on the Japanese market.
Please subscribe to updates on this site via RSS or Email.