First DeNA, now CyberAgent: the company posted a few new documents on its website, all of which are available in English, but unlike DeNA, CyberAgent's financial reports are about the second quarter of the current fiscal year.
In a nutshell, things are looking pretty good at the moment for CyberAgent, which, for example managed to boost the number of Ameba members to 14.75 million members in March 2011, a whopping 6.40 more than in the same month last year.
Download (PDF):
2Q FY2011 Consolidated Financial Statements
2Q FY2011 Presentation for Briefing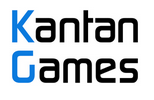 About Serkan Toto
I am the CEO & Founder of Kantan Games, Inc., a Tokyo-based game industry consultancy focused on the Japanese market. Please subscribe to updates on this site via RSS or Email.