DeNA not only launched the native Mobage app for Android today (see here), the company also announced (press release in Japanese) it will strengthen game engine support for 3rd party developers that want to release social games on Mobage for smartphones.
DeNA says they will offer the Mobage SDK suite of game engines to help developers (not only in Japan but worldwide) to develop games for the Mobage platform on iOS and Android.
The Mobage SDK consists of:
Mobage ngCore SDK – for development for both iOS and Android devices with a single source code
Mobage Android SDK/Mobage iOS SDK – for development of Android/iOS native game apps for both Japanese and worldwide Mobage (DeNA says these SDKs also allow developers to easily add social elements to existing Android/iOS games)
Mobage Unreal Engine SDK – for development of "graphic-rich" games using Epic Games' "Unreal Engine 3" for Mobage
Mobage Unity Engine SDK – the Unity plug-in is currently used by more than 450,000 developers worldwide (GREE also offers this)
Game engines on "Mobage For Smartphone" visualized: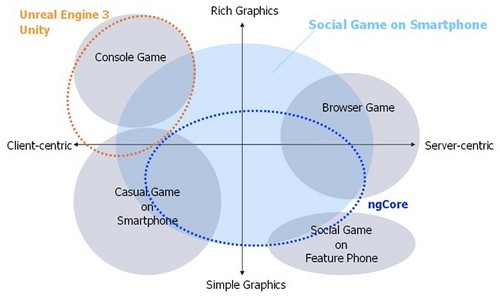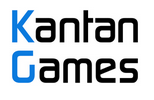 About Serkan Toto
I am the CEO & Founder of Kantan Games, Inc., a Tokyo-based game industry consultancy focused on the Japanese market. Please subscribe to updates on this site via RSS or Email.