Social games maker Happy Elements has released "My Kingdom" for GREE on the Android market. The game takes place during the Middle Ages, and players take on the role of a king who has to build a kingdom from scratch.
As usual, the user has to erect buildings, manage resources, clear missions, etc. to gradually advance in the game.
My Kingdom is also available on Mixi, Facebook, and a number of other social networks.
On GREE for Android, the game can be downloaded here. It's free to play and monetized via virtual item sales.
Screenshots for GREE for Android: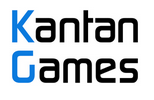 About Serkan Toto
I am the CEO & Founder of Kantan Games, Inc., a Tokyo-based game industry consultancy focused on the Japanese market. Please subscribe to updates on this site via RSS or Email.