DeNA has, for the first time, bought a company in Europe. Amsterdam-based Rough Cookie, a social games maker DeNA's ngmoco has been collaborating with since 2008, was acquired through an all-cash deal today. Rough Cookie follows the acquisitions of Icebreaker, Astro Ape, Gameview, and ngmoco (all of which are based in the US).
Rough Cookie is making games for various platforms, including iOS and Android. In the future, the team will be closely working with DeNA / ngmoco in the US, not with DeNA in Tokyo.
TechCrunch has the full scoop.
Full press release:
ngmoco Acquires European Mobile Game Studio, Rough Cookie
Netherlands-based iOS & Android Developer Expands ngmoco's Global Presence, Adds Power to ngmoco's First-Party Efforts
Mobile social games leader ngmoco, a DeNA company, has acquired acclaimed mobile game studio Rough Cookie. Rough Cookie, developer of Star Defense for iOS, We Farm Android and We City Android, among many other successful titles, will add creative power to ngmoco's internal studios. Rough Cookie will also establish a presence for ngmoco in Europe as the company readies the global launch of its social network for mobile games, Mobage. The Netherlands-based studio is already working on new ngmoco games for the Mobage service.
"Rough Cookie's values and creative capability are a perfect match for ngmoco," Neil Young, CEO, ngmoco, said. "We are delighted to formally bring Rough Cookie into our family of companies. At ngmoco, it's important for us to anchor the Mobage service with great first-party games and Rough Cookie will be a key studio in achieving that goal."
Based in Amsterdam, Rough Cookie was founded late 2008 by Wouter ten Brink, Danny Hoffman and Erik t' Sas, to focus on smartphone games development. Star Defense was an early success; after ngmoco presented the game on the WWDC keynote stage, the title was a top-selling App Store game in the summer of 2009. The game earned Rough Cookie a Dutch Game Award as well as acclaim in the Top 50 iPhone Developers of the Year, by Pocket Gamer.
Rough Cookie has since worked on several games across iOS, Android and Windows Phone 7 platforms. The game design firm has collaborated with numerous developers on popular games such as ngmoco's Touch Pets series, music title Pulse: the Game, and ngmoco's upcoming We City Android and We Farm Android.
"We are very excited to be joining the ngmoco and DeNA family," Hoffmann commented. "We had great experiences and results on the projects that we have worked on with ngmoco, and we are truly proud to join the leader of mobile entertainment."
Rough Cookie is currently developing an unannounced ngmoco flagship title for Mobage. Powered by ngmoco's ngCore technology, the new game will be available on both iOS and Android devices. Also, the latest Rough Cookie game, Pachinko Frenzy, is already on deck to be a Mobage launch title.
For more information on ngmoco, please visit http://blog.ngmoco.com. For more information on Mobage, please check out https://developer.mobage.com.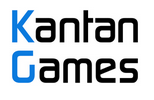 About Serkan Toto
I am the CEO & Founder of Kantan Games, Inc., a Tokyo-based game industry consultancy focused on the Japanese market. Please subscribe to updates on this site via RSS or Email.