Question:
Who is the daily deal market leader in Japan? (on Quora.com)
Answer:
Piku is the first daily deal service in Japan (launched in April 2010), but it's not the market leader.
Groupon Japan is leading the local market, after Groupon bought Qpod, a Japanese clone in August 2010 (and made it its Tokyo office). A second service called Ponpare comes close, and both companies are absolutely dominant.
Here's a top 5 list of daily deal services in Japan (sales in April 2011);
Groupon Japan (US$18.6 million)
http://www.groupon.jp/
Ponpare (US$14.5 million)
http://ponpare.jp/
Ikyuu Market (US$1.2 million)
http://market.ikyu.com/
Shareee (US$0.87 million)
http://www.shareee.jp/
Tocoo (US$0.38 million)
This is a list compiled by daily coupon search service CP4U, which analyzed 156 daily deal sites in Japan (total sales volume in the market: US$38 million).
Reference (PDF, in Japanese):
http://cp4u.jp/pdf/coupon-jp_rep…
More information (in English) can be found here:
https://www.serkantoto.com/tag/gr…
http://asiajin.com/blog/tag/grou…
Who is the Daily Deal market leader in Japan?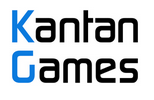 About Serkan Toto
I am the CEO & Founder of Kantan Games, Inc., a Tokyo-based game industry consultancy focused on the Japanese market. Please subscribe to updates on this site via RSS or Email.