Video game powerhouse Konami has added yet another social game to its line-up: Mori No Kuma House (Bear House In The Woods) was released on Mobage today, a title specifically designed for a female target audience (official website).
The title is available exclusively on Mobage for Japanese feature phones.
Full press release:
Female-Targeted Title Adds New Dimension to KONAMI's Social Gaming Business – "Mori no Kuma House" Goes Live May 24
KONAMI will release the female-targeted social game, "Mori no Kuma House"—a title aimed at expanding KONAMI's social gaming business—on Tuesday, May 24th for social networking sites.
In 2009, KONAMI began delivering content to the social gaming market, which has continued to enjoy exponential growth in recent years. Since then, titles such as "DRAGON COLLECTION," "SENGOKU COLLECTION," and "PROFESSIONAL BASEBALL DREAM NINE" have gained popularity among users and ranked in at top spots on social networking sites.
In the past, KONAMI's social games have been targeted toward a wide range of consumers. By introducing a combination of contents from various genres and gameplay types targeted at different demographics, KONAMI strives to attract new customers in each category and thereby expand its social gaming business.
"Mori no Kuma House" is a game in which players customize a forest tree house with cute furniture.
Players can relive the magic of playing with dollhouses and enjoy the company of adorable sylvan animals.
In this title, players can obtain points to exchange for furniture and collect ingredients to cook meals. The charmingly decorated rooms will be visited by woodland creatures. Players can snap photos of the animals as they relax in their tree house.
The title also features elements of communication where players can show their rooms to others and obtain points by leaving comments. Even more networking features are expected to be added in time.
KONAMI will continue to deliver the excitement of social games to an ever-expanding customer base.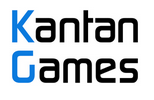 About Serkan Toto
I am the CEO & Founder of Kantan Games, Inc., a Tokyo-based game industry consultancy focused on the Japanese market. Please subscribe to updates on this site via RSS or Email.