Digital Garage, Twitter's business partner in Japan (among others), has announced it will help LinkedIn enter the Japanese market. Details are scarce at this point (see below), but the partnership was actually announced four years ago. In fact, LinkedIn CEO Reid Hoffman has been a member of Digital Garage's advisory board since 2007.
Historically, all business social networks in Japan have had a hard time establishing themselves in the market. In fact, there is not even a single social network of this kind with critical mass in Japan, for a number of reasons (the biggest being the general tendency in Japan to stay anonymous online whenever possible).
Until today, Digital Garage / LinkedIn didn't go past the exploration phase, but judging from the text of the press release, it looks like they are serious about Japan this time:
Digital Garage to Support LinkedIn's Marketing Efforts in Japan
Digital Garage, Inc. (JASDAQ: 4819, Head Office: Shibuya-ku, Tokyo, President & Group CEO: Kaoru Hayashi, henceforth DG) reached an agreement with LinkedIn Corp. of the U.S. (Head Office: California, USA, Founder: Reid Hoffman, CEO: Jeff Weiner) to support LinkedIn's Marketing Efforts in Japan.
Based on the agreement, DG and LinkedIn will work closely together to provide marketing, public relations, market research, and product marketing support for LinkedIn in Japan. LinkedIn plans to launch in Japan in 2011.
"We are pleased to be working with Digital Garage on our marketing efforts in Japan," said Arvind Rajan, managing director and vice president of Asia Pacific Japan (APJ) at LinkedIn. "As the largest professional network with an ever-growing global business, Japan presents an important market opportunity for LinkedIn's continued growth this year."
Joi Ito, Co-founder and Director at Digital Garage said, "While Japan has an abundance of social network services, there is no professional network like LinkedIn. Japan is one of the most professional network oriented business environments in the world and LinkedIn has enormous potential to increase productivity of individuals and organizations in Japan and help Japan in its global context."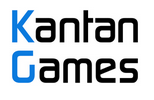 About Serkan Toto
I am the CEO & Founder of Kantan Games, Inc., a Tokyo-based game industry consultancy focused on the Japanese market. Please subscribe to updates on this site via RSS or Email.