CyberAgent's super-popular virtual world Ameba Pigg (aka Ameba Pico) is getting a new, in-world social game: a gardening simulation called Pigg Life yesterday followed the casino and fishing game that were playable on Pigg already.
In Japan, Ameba Pigg has hit 7 million members in March – still a far cry from the 25 million users that GREE, DeNA/Mobage and Mixi boast, but CyberAgent's virtual world was started just over 2 years ago.
Here's the Pigg Life press release in full:
CyberAgent Launches New Social Game "Pigg Life," in "Ameba Pigg" Virtual World Avatar Community Service With Over 7M Registered Members As Third Biggest Social Game
PC Based Virtual World "Ameba Pigg" Has 1,807 Yen ARPPU Per Month on March 2011 Only With 2 Social Games "Casino", "Fishing". This Time We Offer The Third Biggest Social Game, "Pigg Life" like Gardening in "Ameba Pigg"
Tokyo, June 1, 2011- Through "Ameba Pigg," the avatar community service provided by CyberAgent, Inc. (TOKYO:4751), we will start offering "Pigg Life," the social PC game under the theme of gardening on May 31, 2011, following the existing "Fishing Game" and "Casino Game."
In "Pigg Life," the subscribers to "Ameba Pigg" can enjoy growing vegetables, fruits, and other plants, cooking what they have harvested, and developing their original gardens. By harvesting and helping Pigg friends*1 develop their gardens, avatars can increase their levels and become able to sow more various seeds. In addition, the subscribers develop their original gardens by decorating them with flowerbeds, tiles, and tables, etc.
"Pigg Lifeβ" was pre-opened on May 17, 2011 for only 10 thousand users limited. Based on these users data, the average persistence rate (measure one week later from its debut) is around 60% which can boost activity rate of "Ameba Pigg" itself. We plan to add new functions for facilitating the communication among users, such as the function to throw a tea party inviting Pigg friends and serving the dishes they cooked.
Since the start of this service in Feb. 2009, "Ameba Pigg" has expanded its service area and functions, and has grown to the largest virtual space service in Japan, with the number of subscribers exceeding 7 million in Mar. 2011. Compared with the existing games in "Ameba Pigg," "Pigg Life" is focused on the communication among users. The release of "Pigg Life" is expected to energize our services further, and we will develop new services actively, to increase subscribers.
*1 Pigg friends can share online information, etc. in "Ameba Pigg." Users can increase Pigg friends by accepting other avatars. *2 Ame Gold is the virtual currency in "Ameba." This is available at the rate: 300 Ame Gold = 315 yen (tax included). *3 Ame means the point in "Ameba Pigg." This can be accumulated by logging in to "Ameba Pigg" and changing clothes of Pigg, etc.
About "Ameba Pigg"
In "Ameba Pigg," (http://pigg.ameba.jp/)each user can personalize his/her own avatar "Pigg" in virtual space, and enjoy changing clothes, chatting with other users on a real-time basis, fishing and casino games, etc. Users can purchase the items for decorating Pigg and its house and for enjoying games more, with the virtual currency "Ame Gold*2" in "Ameba" and "Ame*3" that can be saved in "Ameba Pigg," etc. It is accessible from PCs, mobile phones, and smartphones (with the OS of Android 2.2 or later version).
About CyberAgent
CyberAgent, Inc. (http://www.cyberagent.info/) is a Tokyo based leader in Internet media markets, is headquartered in Shibuya, Tokyo, Japan. Founded in 1998 by President and CEO Susumu Fujita, CyberAgent, Inc. operates No.1 blog-based community service and No.1 Sales Internet Advertising Agency with total sales of more than 96 billion yen in 2010. CyberAgent has four business segments as Ameba Business, Internet Media Business, Internet Advertising Business, Investment Development Business(corporate venture capital).
"Pigg Life": http://pigg-life.ameba.jp
"Ameba Pigg": http://pigg.ameba.jp/
"Ameba": http://ameblo.jp/
"Ameba Pico Virtual World" (English version of Ameba Pigg) on Facebook : http://apps.facebook.com/amebapico/
About "Ameba Pico"
"Ameba Pico" is the avatar-based virtual exploration community on Facebook, which has 3.5M users published by CyberAgent America, CyberAgent Consolidated Subsidiary.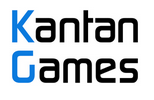 About Serkan Toto
I am the CEO & Founder of Kantan Games, Inc., a Tokyo-based game industry consultancy focused on the Japanese market. Please subscribe to updates on this site via RSS or Email.