Last month, CyberAgent subsidiary CyberAgent America has released an iPhone app called FreeAppKing that alerts users whenever certain apps in the App Store become available for free or are discounted or on sale (see here).
Now the company has announced that FreeAppKing has hit one million users in the first month, adding that $360,000 worth of paid apps were downloaded from the US App Store via their app – not bad at all.
FreeAppKing can be downloaded for free and in English here.
Here's the press release in full:
CyberAgent's First US App "FreeAppKing" Hits 1 Million Downloads In First Month
Flying straight to the top 25 of the free charts in the US!
SAN FRANCISCO, Calif. – CyberAgent America Inc announced today that total downloads of FreeAppKing have hit 1 million during its first month in Apple's App Store."In the month of May, $360,000 worth of Paid Apps were downloaded from the US App Store via FreeAppKing ," reports So Miyazaki, Executive Vice President of Smartphone Apps, CyberAgent America,Inc.
With FreeAppKing, users can access a huge variety of Apps categorized by genre and more importantly, special promotions. CyberAgent America has developed FreeAppKing so that users can more easily discover "New" apps that have recently become discounted or free due to special offers or sales.
CyberAgent America is constantly updating the usability of FreeAppKing and aims to be the top app for finding game media on Apple's App Store.
Features:
-Alerts when your favorite apps become "Now Free" or "On Sale"
-King's Throne Room (Player's Community Forum) Now Open
-Search feature for locating apps quickly and conveniently
-Easy-to-navigate categorization  (Now Free, Newly Discounted, Free, and Paid)
-New genres of games every week
Price: Free
Category: Games
Language: English
Seller: CyberAgent,Inc
Developer: CyberAgent America, Inc.
Requirements: Compatible with iPhone, iPod touch, and iPad. Requires iOS 4.0 or later.
URL: http://itunes.apple.com/us/app/freeappking/id430525797?mt=8
Official website: http://www.freeappking.net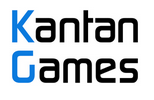 About Serkan Toto
I am the CEO & Founder of Kantan Games, Inc., a Tokyo-based game industry consultancy focused on the Japanese market. Please subscribe to updates on this site via RSS or Email.