Strategy games are easy to make social by their very nature, and as such, it's no big surprise that AQ Interactive has landed a big hit with Browser Sangokushi, a social strategy game set in ancient Japan.
The game is playable on a dedicated AQ website, Mixi, and Yahoo Mobage, and now it has also become available on GREE, as Browser Sangokushi Mobile.
The way Browser Sangokushi works is the same on all platforms: players take on the role of a warrior who's supposed to try to expand their territory by battling it out with other GREE users, building cities, collecting cards to boost their stats, etc.
Browser Sangokushi has 2.4 million users across all platforms, which means the mobile version landing on GREE is a nice win for the company.
Screenshots: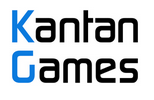 About Serkan Toto
I am the CEO & Founder of Kantan Games, Inc., a Tokyo-based game industry consultancy focused on the Japanese market. Please subscribe to updates on this site via RSS or Email.