One big trend in Japan's social gaming industry is that local video game makers, from smaller developers to listed companies, are starting to produce more and more social games for GREE, DeNA, and Mixi.
Japanese business daily The Nikkei recently investigated how successful three major video game companies in particular are in the social gaming business, namely Tecmo Koei, Square Enix, and Konami.
Tecmo Koei:
Tecmo Koei currently boasts a profit margin of 27% in its online and mobile gaming business, which is nearly twice as high as the margin for "traditional" packaged software. Profit in the social gaming business grew 66% to $25 million year-on-year – so it's no surprise Tecmo Koei wants to double its developer base for social games from 100 to 200 people this year.
One of the most famous Tecmo Koei social games is strategy game 100 Man Shin Sangoku Musou (on GREE).
Square Enix:
Final Fantasy maker Square Enix lost US$120 million in fiscal 2010 but plans to double the operating profit from online games (social and mobile included) to $37.3 million this fiscal. This company also plans to hire more social game developers in order to boost growth.
One recent example of a social game made by Square Enix is fantasy adventure Traveling Fairy (on Mobage).
Konami:
Konami has been doing especially well in the social gaming field. Their card game Dragon Collection, for example, has been topping the popularity ranking on GREE for 35 weeks in a row (it's still No. 1).
This fiscal year, Konami wants to double sales in its social games business to a whopping $373 million (10% of overall sales).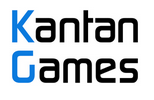 About Serkan Toto
I am the CEO & Founder of Kantan Games, Inc., a Tokyo-based game industry consultancy focused on the Japanese market. Please subscribe to updates on this site via RSS or Email.