The Tokyo office of American social gaming juggernaut RockYou, RockYou Asia, has released Speed Racing 2 on Mobage for Japanese feature phones today. Part 1 of the social racing game boasts over 10 million players on various platforms worldwide (1 million on the PC in Japan).
Speed Racing 2 basically offer the same game play mechanics as Speed Racing on the PC: players take on the role of a speed car driver who's racing against other players all over the (virtual) world (tour mode) in order to become the top driver. In the 1-on-1 mode, it's also possible to race directly against another Mobage user.
In the "garage", Speed Racing 2 players can change the design of their cars and tune them, for example by buying extra-powerful engines.
Screenshots of Speed Racing 2 for Mobage for feature phones: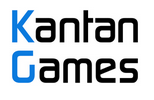 About Serkan Toto
I am the CEO & Founder of Kantan Games, Inc., a Tokyo-based game industry consultancy focused on the Japanese market. Please subscribe to updates on this site via RSS or Email.