Bloomberg posted a pretty weird video report on GREE on their website today. The report makes it look like the reporter had an interview with GREE CEO Yoshikazu Tanaka, but Tanaka himself can be seen speaking in the report for only 10 seconds or so.
The main bullet point here is that GREE apparently doesn't rule out getting listed at a stock exchange outside Japan at some point in the future – not a total shocker, but interesting. But then again, it's just the reporter talking there, quoting Tanaka: why don't they show him speaking?
And I am sure Tanaka does know what Farmville is, the game was also released in Japan on Mixi by Zynga Japan just a few months ago…
So it's not really a good report, but it's rare to see GREE (or any other web company, for that matter) covered by a non-Japanese news source.
Here it is:

Via Penn Olson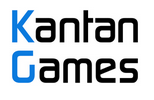 About Serkan Toto
I am the CEO & Founder of Kantan Games, Inc., a Tokyo-based game industry consultancy focused on the Japanese market. Please subscribe to updates on this site via RSS or Email.