E-books are a hot topic in Japan currently: Tokyo-based market research firm Impress R&D is saying that Japan's e-book market grew 13.2% to 65 billion yen in 2010 and projects the market to be worth 200 billion in 2015.
Now it seems that Rakuten is looking to get a piece of the pie: the company yesterday announced it will partner up with Panasonic to bring a total of 10,000 e-book titles to buyers of Panasonic's e-book readers that's due out in Japan next month. That Rakuten store will include e-books from major Japanese publishers such as Shogakukan, Iwanami Shoten or Shinchosha and add more titles in the months to come.
Rakuten says it will notify buyers of the Panasonic device about new titles in the store and that owners of the device can redeem Rakuten bonus points they collect through purchasing e-books on Rakuten Ichiba, the company's marketplace.
Panasonic is just Rakuten's first partner in the e-book business: the company already plans to open its e-book store to users of Sony's e-book readers and the e-book store of bookseller Kinokuniya.
More information on the Panasonic-Rakuten alliance in English can be found here.
Here is a video that explains the device: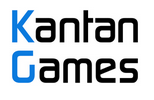 About Serkan Toto
I am the CEO & Founder of Kantan Games, Inc., a Tokyo-based game industry consultancy focused on the Japanese market. Please subscribe to updates on this site via RSS or Email.