Japan's e-commerce juggernaut Rakuten is active in a number of verticals, and one of them is real estate. And now Rakuten has expanded its offering on the Rakuten Real Estate sub-site drastically.
First and foremost, Rakuten Real Estate has three times more condos and houses on offer than before (1,600 properties in total) and now covers all of Japan (before, the site was focused on just Tokyo, Nagoya, and Osaka). For the new listings, Rakuten is working together with real estate site operator Next (Rakuten holds 16% of shares in that company).
According to Japanese business daily The Nikkei, Rakuten plans to earn money by charging Next for the listings and by collecting fees from affiliate marketers using their sub-site (which currently sees about 5 million page views per month).
End users can redeem points picked up on the real estate site on Rakuten Ichiba, the company's marketplace.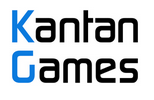 About Serkan Toto
I am the CEO & Founder of Kantan Games, Inc., a Tokyo-based game industry consultancy focused on the Japanese market. Please subscribe to updates on this site via RSS or Email.