Video game maker Bandai Namco just announced another title to be added to its social games catalog: Kamen Rider Wars, based on the Japanese cult TV series Kamen Rider. The social card game will be released "this summer" exclusively on GREE.
In the game, players follow one of the story lines of the TV series, collecting character cards, battling it out with other GREE users, and building "teams" along the way.
Bandai Namco opened registrations for the game today. The company also announced two other social games based on classic Japanese TV series for this fall, namely Super Sentai and Ultraman.
If the games are actually good, Bandai Namco can be sure to have a hit on their hands, especially with older GREE users (who tend to spend more on virtual items).
Here's the first screenshot of Kamen Rider Wars: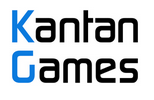 About Serkan Toto
I am the CEO & Founder of Kantan Games, Inc., a Tokyo-based game industry consultancy focused on the Japanese market. Please subscribe to updates on this site via RSS or Email.