CyberAgent announced yet another app for the iPhone. This time, it's ME_HER [iTunes, Japanese only], a "fashion snap" app that lets users view pictures of fashion (and other) items that were taken by female stars in the Ameba network.
CyberAgent says the free is especially geared towards girls and covers the areas fashion, nails, hair and make-up, cosmetics and gourmet. For example, if a female celebrity publishes a picture of her new nails on her Ameba blog, ME_HER pulls the picture from the blog and shows it to users of the app in the "nails" category.
The idea here is track trends, "inspire" and allow users to see what celebrities on Ameba are currently wearing or eating. In the nails example, ME_HER users can go to a salon and request to get their nails done in the same way by showing the picture.
Needless to say, all pictures can shared via Mixi, Twitter and Facebook.
Screenshots: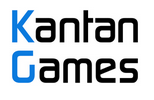 About Serkan Toto
I am the CEO & Founder of Kantan Games, Inc., a Tokyo-based game industry consultancy focused on the Japanese market. Please subscribe to updates on this site via RSS or Email.