CyberAgent yesterday announced it has set up the so-called "International Mobile Marketing Division" that aims at providing "overseas companies with smartphone and mobile promotion opportunities in Japan". The devil is in the details, but given that this country is a black box for many foreign mobile companies, the idea – coming from a major local web company – makes a lot of sense.
CyberAgent says that they can support future clients in three ways, namely through access to:
If you're interested, head over to the English Facebook page (!) CyberAgent has set up to advertise the service of its new division (contact information included). The press release is written in English, too.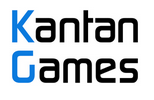 About Serkan Toto
I am the CEO & Founder of Kantan Games, Inc., a Tokyo-based game industry consultancy focused on the Japanese market. Please subscribe to updates on this site via RSS or Email.