Konami currently occupies the first three spots in the ranking of the most popular social games on GREE: the most popular title is Dragon Collection, No. 2 is Professional Baseball Dream Nine, and No. 3 is  soccer card game "J-League Dream Eleven".
And now Konami has announced it filed a lawsuit against Tokyo-based social game maker GMS (now named gloops) with the Tokyo District Court on September 5. According to Konami, one of gloops' games "infringes on the intellectual property rights of the game mechanics, images, and effects" of their second-biggest social game, Professional Baseball Dream Nine.
Apparently gloops received a warning before Konami decided to take legal action but chose to continue their game as is. The title in question is called "Dainekkyo!! Pro Yakyu Card", which is available on Mobage for feature phones as well as smartphones.
Like Konami, gloops is using an offical license from Japan's professional baseball league for the game.
Users can choose between a total of 1,200 different cards to create their favorite team of nine (the Konami title is a collectible card game, too). I am not a legal expert, but the style of the cards does look a lot like the one Konami chose for their game.
The reason why Konami is nervous is clear: according to Gamebiz, gloops managed to rack up a whopping 700,000 players on Mobage for "Dainekkyo!! Pro Yakyu Card" so far. It took just one day to get to 100,000 users after the game's August 18 release, meaning the title is on track to become Japan's "most popular baseball-related social game" and probably generates a lot of revenue for gloops.
Konami says they have one million users for their baseball card game on GREE (which was released in March).
Screenshots of Konami's Professional Baseball Dream Nine: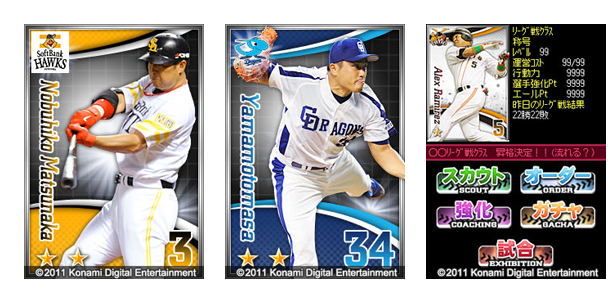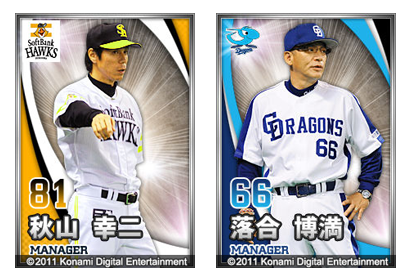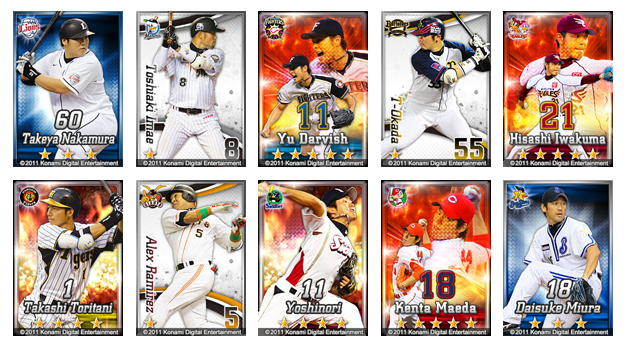 Screenshots of the gloops game: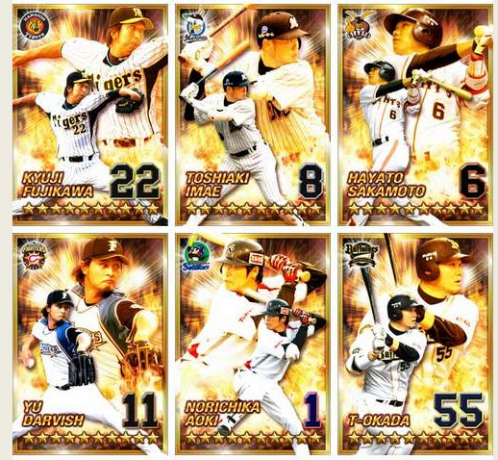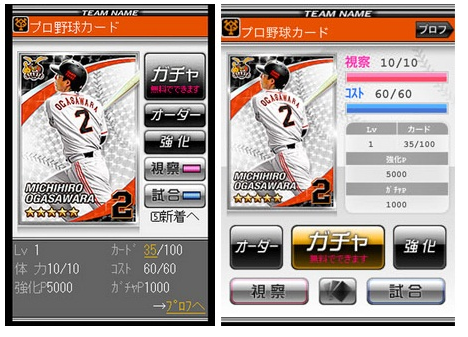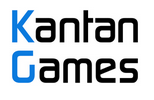 About Serkan Toto
I am the CEO & Founder of Kantan Games, Inc., a Tokyo-based game industry consultancy focused on the Japanese market. Please subscribe to updates on this site via RSS or Email.