Registered users≠active users≠paying users: Mixi is about to lose three social games (on its PC platform) with more than 700,000 or even one million registered players each.
Apart from RockYou Asia's Speed Racing (about 720,000 registered players on September 16), Happy Aquarium by Drecom (710,000 players) and Rakoo's farming simulation Minna No Nouen (1,400,000 players) will be shut down on September 30.
The background here is that according to what I am hearing from Japanese social game developers, social games on Mixi for the PC are very hard to monetize. In the last few weeks, Mixi also tweaked its internal notification and news feed system, essentially making it more difficult for social games to go viral.
Again, these games are being shut down on Mixi for the PC only: Japan's biggest real-identity social network sees 80% of its page views coming from cell phones.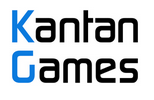 About Serkan Toto
I am the CEO & Founder of Kantan Games, Inc., a Tokyo-based game industry consultancy focused on the Japanese market. Please subscribe to updates on this site via RSS or Email.